Job Opportunities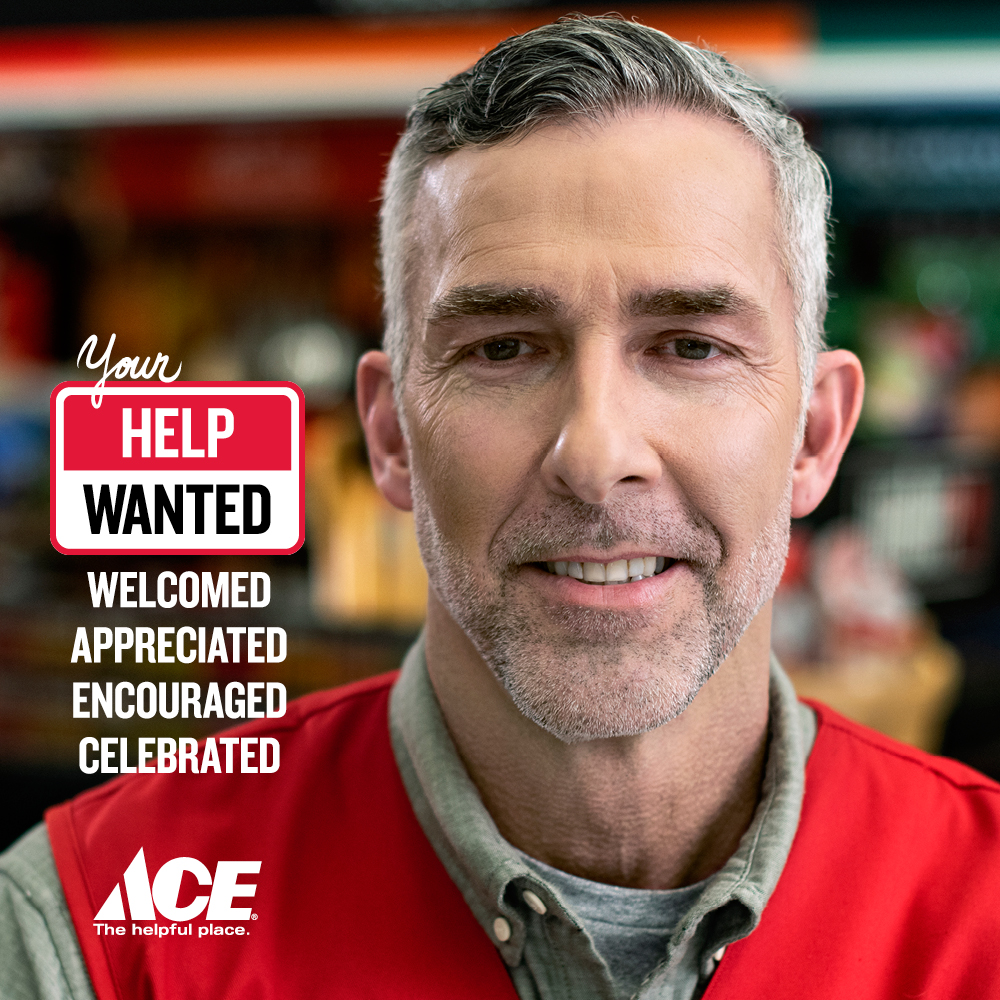 *Ace Hardware is an equal opportunity employer and drug free environment.
*Background check with ProVerify a Professional Screening Service.  *Drug test; hair and urine within 24 hours of hire
Sales Associate
The primary responsibilities of the Sales Associate position are to maintain outstanding customer service, generate sales, merchandise product, and support the store management team.
Major Responsibilities
The major responsibilities for this position include:
Ensure each customer receives outstanding service
Maintain awareness of all promotions and advertisements.
Execute the daily operational, day-to-day goals and priorities assigned by store management
Assist in the training and development of peers
Actively participate in daily huddle meetings
Uphold merchandising and store cleanliness standards
Participate in the processing of new shipments and help the team to keep the receiving and back stock area clean and organized
Responsive of safety issues
Conscious of shoplifting activity
Aid customers in locating merchandising in store, on acehardware.com, as well as, processing special orders
Solicit customers to open an Ace Rewards card
Answer customers' questions and provide information on procedures and policies
Minimum Requirements
The minimum requirements for this position include:
Education/Training:  High School degree, some college preferred.  Posses a vast product knowledge of hardware related products along with a willingness to learn.
Experience: Sales and marketing experience with retail programs, establishing relationships and working with customers
Previous experience in a retail environment either in marketing, sales, or back office.
Skills/Knowledge: Knowledge of retail computer systems, MS Word and Excel a plus.
A commitment to service excellence and customer satisfaction
Solid team player with excellent interpersonal skills
Excellent communication skills, exceptional organizational ability, high attention to detail, and ability to multi-task
Ability and willingness to work flexible hours including evenings, weekends and holidays to meet the needs of the business
Physical Requirements
The minimum physical requirements for this position include:
Must be able to lift 40 pounds frequently to load and unload customer orders.
Ability to stand for an extended period of time
Move and handle boxes of merchandise and fixtures throughout the store, which entails lifting and perform all functions as set forth.
Job responsibilities may change based on the needs of the business.
Cashier
This position is the face of Fullerton Ace Hardware and is often the first contact for the customer thus creating the shopping experience. This position is key in orienting customers to the areas they seek, answering questions and providing for a seamless purchase. Must maintain a high level of amazing customer service to every customer, every time!
Job Duties include but not limited to…
Customer Interface
Welcome all customers in a friendly, helpful and professional way
Orient them to the store
Answer customer questions
Address customer complaints by knowing who to involve to resolve
Observe customers and be aware of the signs of potential theft
Completing the Sale
Use the POS system to ring up the sale
Bag and wrap items, gift wrap when requested by customer
Accurately handle cash, check and credit card transactions
Responsible for maintaining a balanced cash register
Collaborate with Retail Sales Associates
Communicate customers' needs to sales associates
Partner with sales associates to create a pleasant, friendly and helpful environment for the customer
Have good knowledge of all the products available in the store.
Collaborates with other associates to work toward team and company goals
C. MINIMUM QUALIFICATIONS
High School diploma or equivalent
Previous cashier or sales experience preferred
Basic math skills
Customer service experience
D. KNOWLEDGE/SKILLS
Customer service oriented
Great communication skills
Previous cash handling experience
Detail oriented in cash transactions
Good judgment and decision making
Takes initiative to get things done-has a "can do" attitude
E. PHYSICAL REQUIREMENTS
Standing for long periods of time-up to 8 hours
Uses repetitive hand motions
Lifting up to 40 pounds
Able to walk a flight of stairs
Job Type: Part-time
Consider joining our Ace team at the most helpful place on the planet.  We are a locally owned company offering world class customer service.  Applications may be picket up at the store or print the attached application and bring into the store completed.
*Ace Hardware is an equal opportunity employer and drug free environment.
*Background check with ProVerify a Professional Screening Service.  *Drug test; hair and urine within 24 hours of hire
If you have any questions for us, feel free to reach out!